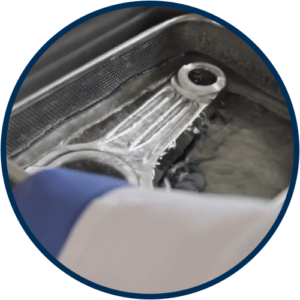 STEP 1
The first stage of the "Mastershield Process" is to clean the metal; all dirt, grime, and grease must be removed before the next step can begin. Once the metal is cleaned, it is placed inside the vacuum chamber.
STEP 2
Inside the chamber, the metal is subjected to an excess of 29 inches of mercury.. This process clears the pores by drawing the contaminants out of the metal.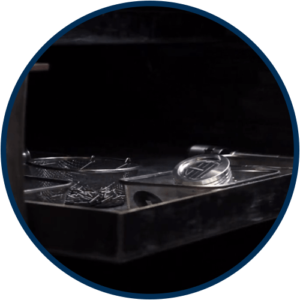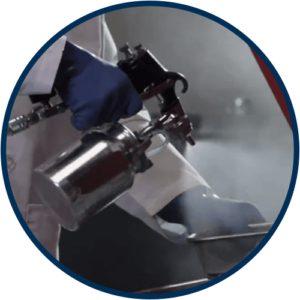 STEP 3
It is now time to administer our proprietary Teflon bases formula which is carefully applied to the metal, making sure that we have complete and uniform coverage of the entire surface. Next, the metal is placed back inside the chamber, and this is where the real magic occurs.
STEP 4
Inside the chamber, the formula is drawn into the pores of the metal, impregnating the metal. The pores are filled, creating a smooth, solid surface. During the last stage of the process, the vacuum chamber is brought back to local atmospheric pressure and the metal is removed and cleaned of any formula residue.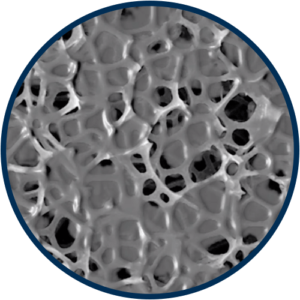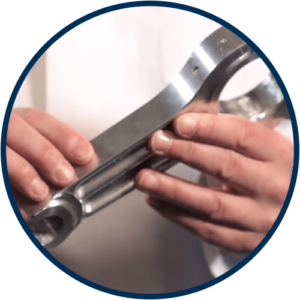 STEP 5
The MASTERSHIELD process is then complete and result in the following:
• Metal is resistant to rust
• Metal is resistant to corrosion
• Metal is strengthened
• Metal to metal friction is significantly reduced
A Standard Piece of Metal Before and After Mastershield