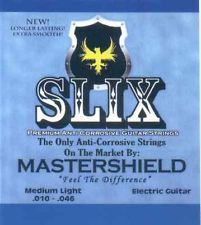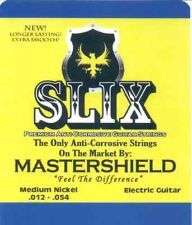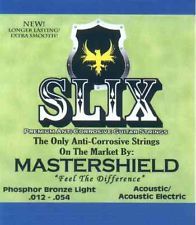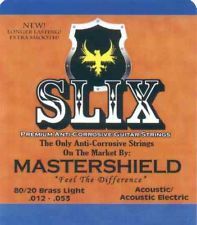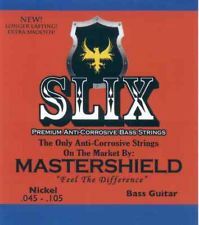 PRODUCT DESCRIPTION
Slix Strings
Premium Anti-corrosive guitar strings.
The "first and only" guitar strings on the market with exclusive masteshield treatment. This is the first revolutionary leap forward in guitar string technology in over fourty years.
"Slix" the only strings on the market with Mastershield process.
Unlike coatings which ware off over time, Mastershield is permanently impregnated Anti-Corrosive process which inhibits rust and tarnishing without changing the tone of the strings.
Matershield extends the life of the strings (saving you untold expense in replacement cost and work), while providing a smooth slix surface.
To order, please call us at 1 (888) 470-9906
VISIT OUR SLIX GUITAR STRINGS WEBSITE